PS3 Tiger Woods 13 is this years edition of one of the most long
running and successful golf based games of all time from the team
at EA Sports.
This new edition of the game features many all new concepts such
as the new and extremely innovative swing control feature as well
as much improved control of the ball and after shots.
The game also features many new courses that have never been seen
on any of these games before and they play beautifully and we are
sure fans of this series will absolutely love this one.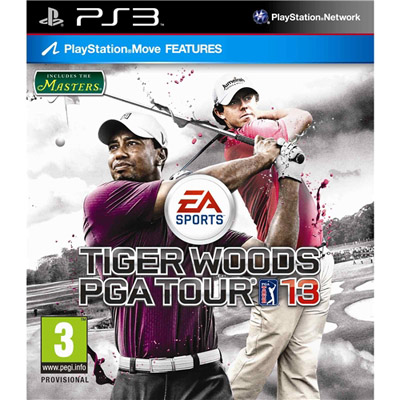 This game features some of the most detailed and expressive
graphical content ever to be seen on a golf game and this
really does make the game come to life before your eyes.
Where tiger woods has always excelled is in its game play
and this one does not disappoint in any way and this is why we
here at Games99 have awarded this title a rating of 9/10.
Official Tiger Woods 13 Website