PS3 Kingdoms of Amalur Reckoning is one of the most highly
anticipated games releases of the year from the marvellous
development team at EA Games.
The game takes you on a magical adventure across a mythical
world where at every corner you will find hazards and dangers
as you attempt to work your way across the land.
Gamers will be faced with multiple challenges all through
this game and will need to be on top form if they are to
reach the end and defeat the evil dictator who is in
charge of the land.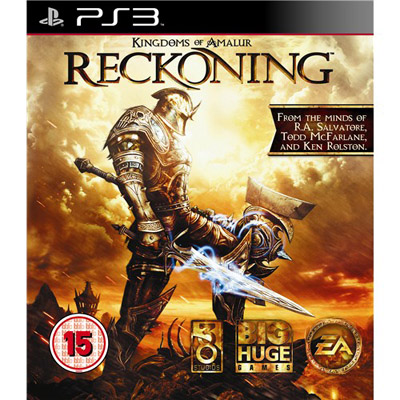 This game is truly remarkable from start to finish and offers
some of the best visuals you will ever see in a game of its
type due to its unique graphics engine.
The game also has brilliant game play and is really enjoyable
throughout and games99 are more than happy to give this game
a rating of 10/10.
Official Kingdoms of Amalur Website
Sale