PC Championship Manager 5 is the fifth edition of one of the worlds
longest running and most successful football management game
which has been taking the world by storm for many years and has
won countless awards along the way.
This game allows players to take full control of their favourite
club and international sides and guide them all the way to the
championship.
You will find that you can buy and sell players as well as take a
firm hand in all the clubs financial affairs such as marketing and
world tours.
We have found this game to offer the most out of all the football
simulation games that are on offer and this title also has some
of the best graphics we have seen in the series which makes it
seem that much more realistic all round.
You will find that you can lose yourself for hours at a time
playing this game as the game play is so good and for this
reason this game gets a rating of 10/10 from our team at
Games99.
Official Championship Manager 5 Website
Sale

PC World Championship Darts is the must have game of the year
for all you darts fans as it has been completely revolutionized
and revamped providing one of the best sporting game experiences
of all time.
Players will be required to battle it out with some of the
worlds top darts players as they fight it out for the coveted
title of world champion darts player.
Gamers will face a wide variety of challenges along the way so
they will need to be on the top of their game if they are to win
and win big.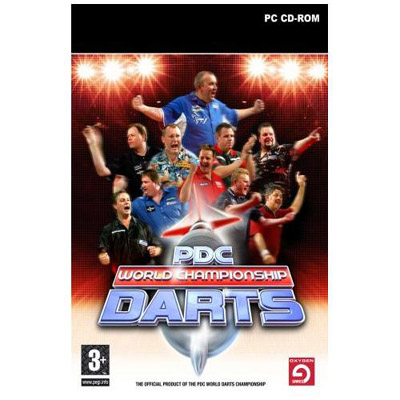 In all our years of reviewing games we have never seen a game
like this as it is completely stunning from start to finish and
offers some of the most highly entertaining fun we have ever
seen.
It also has brilliant graphics and simplistic game play which
can be picked up quite easily by any level of gamer and after
many hours of playing this game we here at Games99 have chosen
to award it a rating of 10/10.
Official World Championship Darts Website
Sale