PS3 Darksiders 2 is the second instalment of one of the most
popular video games releases of last year and this all new
edition does not fail to deliver in any way, shape or form.
This excellent new game from the awe inspiring team at THQ
Games sees players once again thrust into the deadly and
mesmerizing fantasy world where evil fills the land.
Players will need to guide their characters into countless
and deadly battles where they must defeat all their enemies
and thus free the land from their evil rule.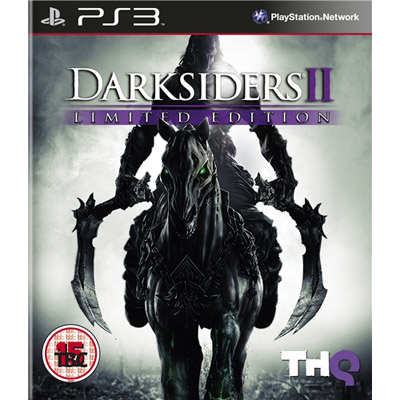 If you liked the first game then you will be sure to
absolutely love this new edition as it features all new
graphics and game play engines which sun seamlessly
throughout the game.
We here at Games99 found this game to be highly addictive
to say the least and it provided us with many brilliant
hours of gaming fun and thus we have awarded it a rating of
10/10.
Sale