Wii EA Active 2 is the ultimate sport trainer game which has been
given many great reviews from both gamers and leading industry
games reviewers from all over the world.
The game makes use of the Nintendos wireless technology to allow
gamers to participate in a wide variety of sporting activities
which are all aimed at providing the gamer with the perfect
platform to get fit quick.
There are many routines for the gamer to follow which each allow
specific exercises to tone and build many areas of the body as
well as intensive cardio vascular activities.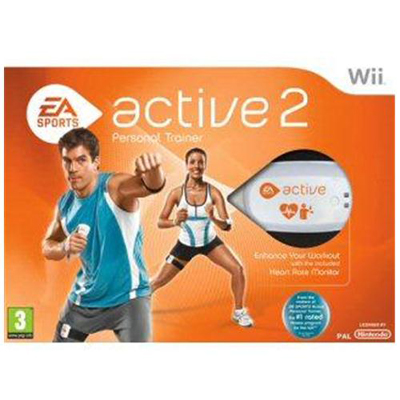 This excellent fitness game offers exactly what you could need
to get in shape and we have found the content within it to be
some of the best we have seen in any fitness game.
It is also very good graphically which is perfect for the
content on the game and we here at Games99 would like to
happily award this game with a rating of 8/10.
Sale