PC Aliens Vs Predator sees two of the most iconic movies join
together for one of the hottest video games releases of the
year so far.
Gamers will be treated to an intensive and exciting experience
as they see for the first time these two lethal forces combine
for a truly sensational gaming experience.
Players will be required to choose a side to fight for and then
hunt down and destroy their opponents across many visually
stunning levels and they will need to use all their skills to
become the survivor.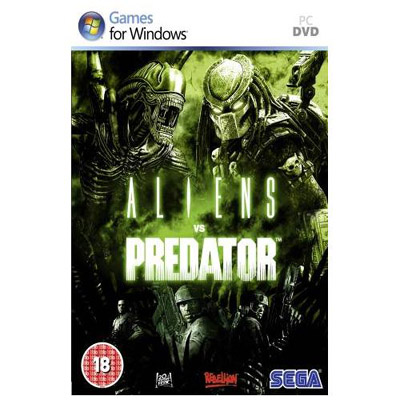 This game makes use of the all new Sega graphics engine which
has been seen as one of the most advanced ever created and
this engine offers some of the most jaw dropping graphical
content you will find in any game.
After many hours playing this game we here at Games99 have
found it to be one of the best we have played and hence
this is why we have rated it at 9/10.
Official Aliens Vs Predator Website
Sale