PC Sega Rally is the most iconic arcade based racing game of all
time which has been providing hours of endless fun to gamers for
over two decades.
This game has become so popular as it takes players full throttle
into the chaotic world of the professional rally circuit where
they must do their very best to beat everyone they can on the way
to the coveted title.
The game offers the player the use of many high end race cars and
requires them to race the best drivers in the world across many
of the most challenging race tracks ever seen.
If you had the pleasure of playing this game at your local
amusement arcades then you will know exactly how good this game
is and it is now even better than ever before.
With jaw dropping graphics and addictive game play you will
find it hard to find a game that is better and hence why
Games99 have awarded it a rating of 9/10.
Sale

Xbox Rally Championship 2 is one of the hottest video games
releases of the year and has been the winner of countless
awards across the gaming board.
The game allows players to experience the cut and thrust of
professional rally driving as they will be faced with
challenging for the world rally championship title against
some of the best drivers the world has ever seen.
The game allows players to choose from multitude of racing
vehicles as well as offering the chance to work on your car
at your garage and then to race it across some of the most
challenging race tracks in history.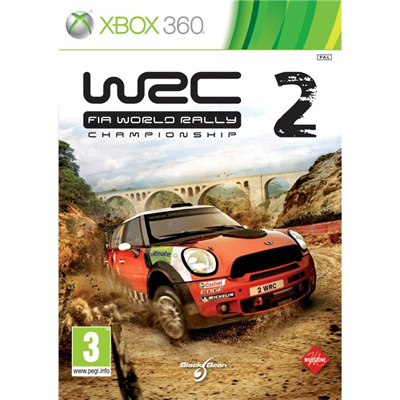 After playing this game for many hours I can definitely see
exactly what all the puss is about as the game is very easy
to play but quite challenging to master.
The graphics are superb and the game play is even better so
without hesitation the Games99 team are happy to give this
game a rating of 9/10.
Official World Rally Championship Website
Sale