Wii Sonic Secret Rings sees the return of one of the most iconic
video games characters in what could prove to be his most death
defying adventure to date.
This all new edition of the long running series from the team at
the multi award winning Sega offers gamers a whole new adventure
where they will need to use all their skills to guide Sonic
through many deadly levels.
Players will need to guide their hero through many dangers
littered across many levels where you must ensure Sonic reaches
the end of the round without falling foul of Dr Robotniks evil
misdooers.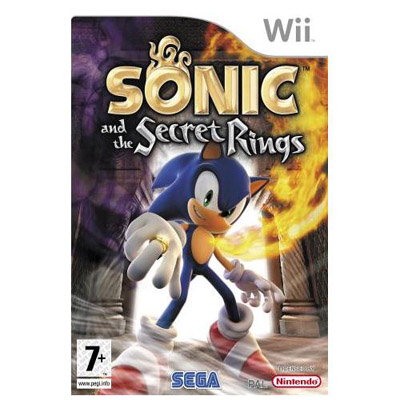 This game is one of the best we have played from the Sonic series
as it offers some of the best graphical content to be seen in a
game from this story and they are some of the best we have seen in
any game.
The game play again is fantastic and offers you many all new
challenges that will be sure to have you on the edge of your seat
for hours at a time and this earns this title a rating of 10/10
from the Games99 team.
Official Sonic Secret Rings Website
Sale