Wii Pro Evolution Soccer 2012 is the latest edition of the football
game that has changed the world and this new edition does not fail
to deliver in any way, shape or form.
The game itself thrusts players into the fast paced world of
professional football where teams must attempt to beat all their
opponents on their way to winning the coveted championship title.
Players will be able to use a wide variety of tactics and
skills as well as being able to transfer players between clubs
using the master league system that has been so popular over the
years.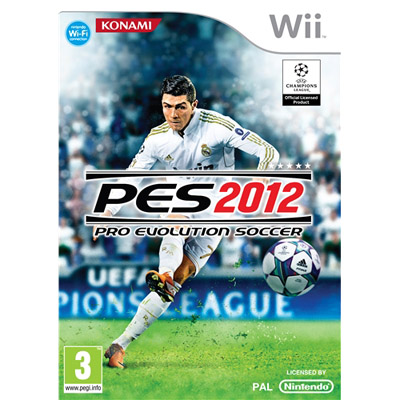 When it comes to graphics then you will find it hard to find
a football based game with anywhere near the quality that this
title brings to the table as they are simply brilliant in every
way.
Game play wise again the game is just brilliant and will offer
gamers many hours of fun and excitement and we here at Games99
feel it deserves every bit of its 9/10 rating from our
team.
Official Pro Evolution Soccer 2012 Website
Sale