PS3 The Amazing Spiderman sees the return of one of the worlds
most iconic Marvel characters and this game does not fail to
impress in any way, shape or form.
This all new edition of the game sees Peter Parker once again
called on to save the day with his alter ego Spiderman as many
of the heroes worst enemies return to deliver chaos on the city.
The game offers you one of the most satisfying and exciting
adventures to date and we are sure you will find yourselves
completely engrossed for hours at a time.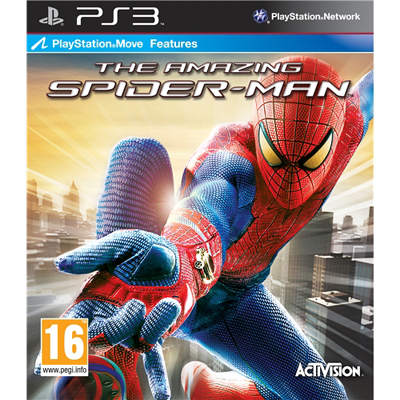 The team at Activision have done a brilliant job improving this
edition and you can see noticeable changes to the way the
graphics run and the quality of them as they are simply superb.
In regards of game play the game is highly addictive and very
entertaining and this is the reason the team at Games99 have
awarded this great title with a rating of 9/10.
You can find this games official website at :
http://www.theamazingspidermangame.com/
Sale

Wii Spiderman 3 is one of the most highly anticipated video games
releases of the year so far and sees the return of arguably the
most iconic Marvel superhero of all time.
The game once again sees the spiderman undertaking another
extremely dangerous mission to save the city from the
criminal masterminds who are planning to cause mayhem for
its inhabitants.
Players must guide the superhero through many dangerous levels
as they attempt to foil the plans of the evil misdooers and
they will need to use all their skills to do so.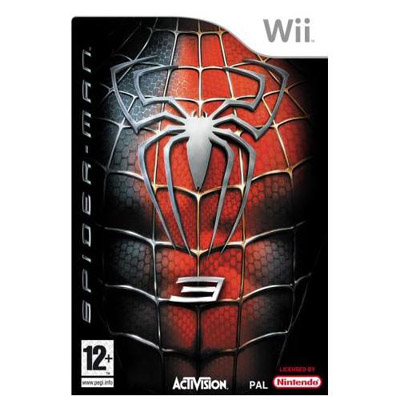 For those of you who have played previous editions of the
game you will be extremely delighted with this new edition as
it offers by far the best gaming experience of any release
from this title.
The graphics are immense and so is the game play and after
many hours of reviewing this game we at Games99 have no
other option but to award this title with a great rating
of 10/10.
Sale