Blackberry Copter Pro is one of the hottest mobile games on the
market today and offers gamers a revolutionary gaming experience
that they will never forget.
The game allows players to fly a helicopter across many
dangerous levels where they must avoid many of the hazards that
are in place to stop them achieving the highest score possible.
The game is easy downloadable and can be yours within a matter
of minutes so if you are a fan of this genre of game then you
will be more than happy with this great title.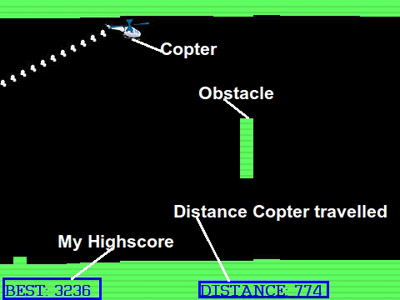 For a mobile game this title has some very good graphics indeed
and they really do allow for a fluent and smooth running game
all round which is highly exciting.
The game play again is very good and will offer you countless
hours of fun and entertainment and for this reason Games99 have
awarded this title a rating of 8/10.