PC Brothers In Arms 3 - Hells Highway is one of the most highly
anticipated sequels in the gaming world and is set to become
one of the hottest games of the year.
This all new edition of the multi award winning first person
shooter games that shook the world offers one of the most
high octane experiences you will ever enjoy.
Players once again will be tasked with leading their
military forces against the invading armies who are intent
on taking over your country and you will need to be at
your very best if you are to destroy them.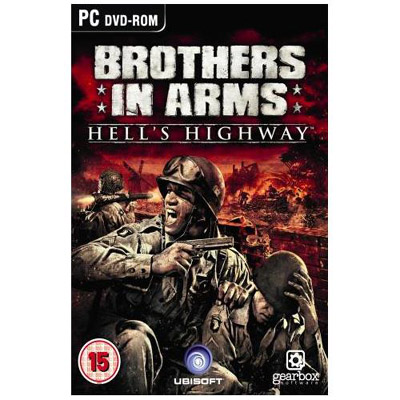 This game has to be one of the very best we have ever
reviewed from the first person shooter genre as it offers
some of the most breath taking graphics we have ever seen.
The game also offers extremely addictive game play which
will be sure to have you engrossed for many hours at a
time and due to this Games99 give this title a perfect
10/10 rating.
Official brothers In Arms 3 Website