PC Call of Duty 4 is one of the most iconic warfare based games of
all time and this game has been the winner of many of the worlds
most prestigious gaming awards since it was first released onto
the global market place.
The team at the iconic Activision have done a phenomenal job in
the creation of this game which now offers more than ever before
in the way of weaponry and challenges.
The game allows players to experience first hand the real art
of military combat both in the exceptional story mode as well
as the online multi player facility.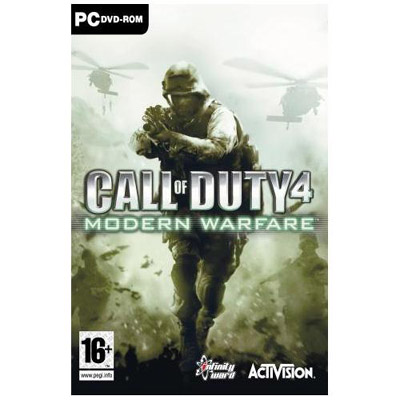 As you may well expect from a game from this series the graphics
within this game are simply exceptional and offer so much more
to the gamer than any other game in this genre.
Game play wise the game is again immense and due to this we
here at Games99 have no other choice but to award this title
with a perfect 10/10 rating.
Official Call of Duty 4 Website