PC Crazy Chicken Kart 2 is an all out swashbucking arcade based
game from the team at Focus games that has been singled out as
one of the most highly entertaining arcade games of all time
and even better than the original which itself won many awards
along the way.
The game allows players to feel the cut and thrust of high end
karting where they must lead their group of crazy chickens across
countless locations whilst attempting to avoid all of the hazards
and pitfalls along the way.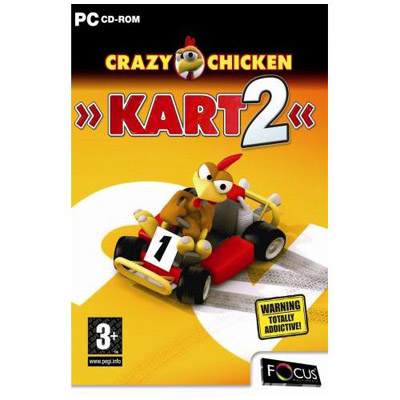 We found this game to be more than entertaining as it uses its
excellent graphics base to really depict the setting of the
game and with graphics this good you could not possibly wish
for more.
We absolutely loved the game play also as it had us glued to
the screen for extremely long periods of time and due to this
out team here at Games99 have awarded this title a rating of
9/10.
Official Crazy Chicken Kart 2 Website