PC Deus Ex is one of the most highly anticipated and critically
acclaimed video games of the year from the multi award winning
team at SquareCNIX Games.
The game takes players on one of the most interesting and
exciting adventures of all time as they attempt to lead their
team across many changing landscapes whilst trying to keep
them all alive.
The game challenges players to negotiate a wide variety of levels
where they will face many hazards along the way so gamers should
hold on tight as this will be one of the most challenging
experiences they will ever face.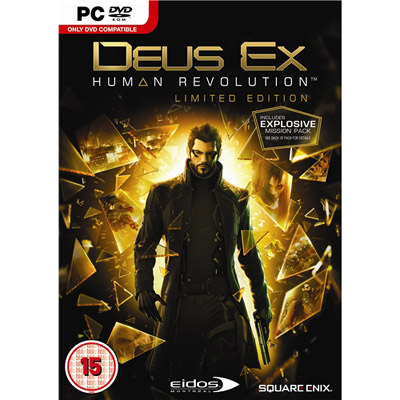 Graphically this game is a masterpiece to say the least as it
incorporates some of the most well designed and exceptional
graphics of any game which really does make it come to life
right before your eyes.
In regards of game play the game is again superb and offers
gamers many hours of fun and excitement and this is why our
team here at games99 have awarded this game a rating of 9/10.