Ipad Chess Pro sees the game of chess taken to a whole new level
as it offers gamers the chance to experience the complex world
of the professional chess player.
The game features many new innovative concepts for the game of
chess and will test its players to the max as they attempt to
wrestle the world championship title from its holder.
Fans of chess will absolutely love this game as it is the first
time we have seen a game of this type available for a mobile
device.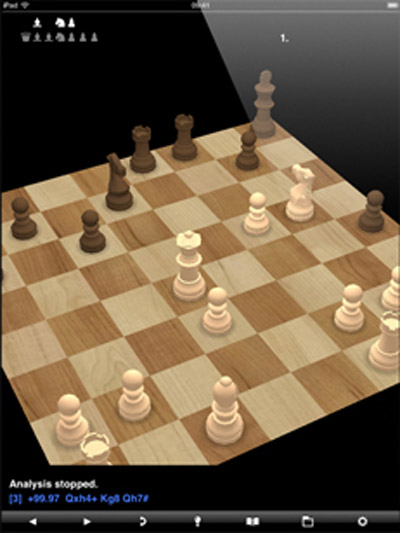 Being huge fans of chess games we absolutely loved every minute
of reviewing this great mobile game as it is by far one of the
most comprehensive we have seen to date.
The graphics are very good but it is with its game play that
this game is so good as it kept us engrossed for hours on
end and we are now happy to award this game a rating of
9/10.