Ipad Touch Grind BMX which is now available for the Ipad and
Iphone is the revolutionary new game that has taken the gaming
world by storm since it was first released onto the market.
The game allows players to experience the hussle and bussle
of the professional BMX biking world as they are tasked with
completing a wide variety of challenges on their way to winning
the coveted world championship title.
The game is filled with fun and excitement from the word go and
will take all of your skill and patience to achieve greatness
among your professional counterparts and of course the sporting
world.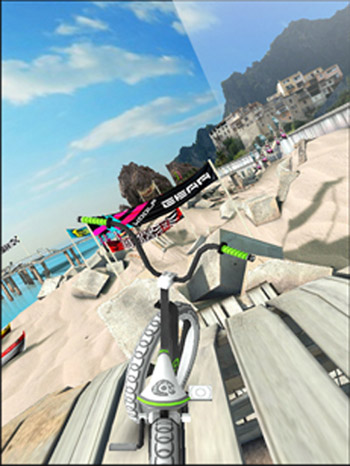 As you would expect from a mobile game the graphics in this title
are very good but lack slightly in their quality which does have
a slight effect on the game but it is still very good and great
fun throughout.
The game play more than makes up for the lack of graphics as it
is completely addictive and you will find that you can simply
not put it down once you begin and this has gained this title a
rating of 7/10 from our team here at Games99.
Official Touch Grind BMX Website