Wii Crash Bandicoot is the game that everyone has been talking
about as it is one of the most successful and popular platform
based video games of all time.
The game features Crash in one of his most challenging missions
to date as he is required to once again help his friends escape
the dangerous enemies that are determined to destroy them.
Players must work their way through many dangerous levels on
the way to freeing the land and gamers will need to be one the
very top of their game if they are to be successful.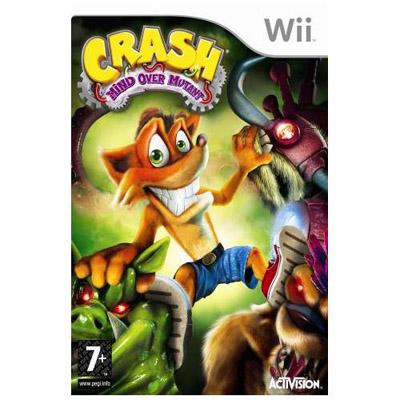 This game offers visually stunning graphics that really will
make your jaw drop when you first see them as they are superb
throughout to put it mildly.
Game play is where this game excels the most as it is highly
captivating and addictive so after great deliberation our
team of reviewers at Games99 have awarded this title a rating
of 9/10.
Official Crash Bandicoot Website