Wii Disney Tangled is one of the most satisfying and enjoyable
games releases ever to hit the stores from Disney and this top
game has had many excellent reviews since it was first unleashed
onto the market place.
The game sees you plunged into a magical world filled with many
of your favourite Disney characters with each of them having all
new magical abilities and skills.
Players must negotiate a wide array of levels completing various
missions as you attempt to help your heroes free the land from
its evil dictator.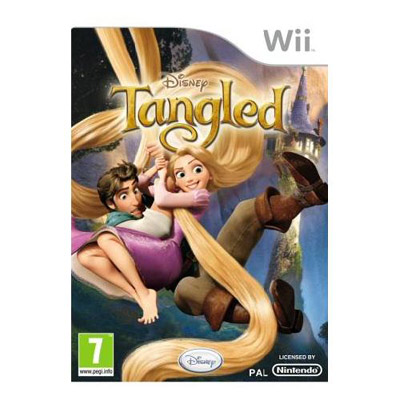 The game benefits from some excellent graphics which run very
smoothly indeed which makes the game so much better as many
of the scenes have been created in a stunning fashion.
Game play wise the game is not the best but it is still very
enjoyable with many challenges that can be completed by all
ages of gamers and we here at Games99 are more than happy
to give this great game a rating of 7/10.
Official Disney Tangled Website