Wii Endless Ocean 2 is an exciting and completely revolutionary
new game which sees players thrust into the adventurous world
of underwater expedition across some of the worlds most
beautiful locations.
Players will need to negotiate a large amount of hazards as they
search the ocean for hidden treasures and riches but will need
to be on the top of their game if they are to return to the
surface alive.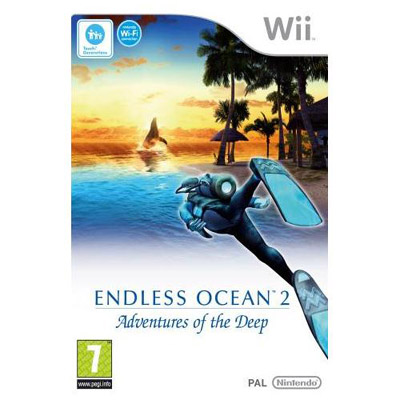 The game is one of the most entertaining that we have ever played
and offers the gamer a great source of fun and excitement from
start to finish and will be sure to give you hours of endless
fun.
Graphically the game is great and this goes as well for the game
play as it is quite unique and this is the reason our dedicated
team at Games99 have given it a rating of 8/10.
Official Endless Ocean 2 Website