Wii Star Wars The Force is the all new edition of one of the most
popular video games series of all time from the iconic and multi
award winning development team at Lucas Arts.
Once again the fate of the universe is in your hands as you lead
the rebellion against the evil galactic empire who have designs
of controlling the whole of the known universe.
Players will need to negotiate a wide variety of challenges as
they attempt to work their way to defeating Lord Vadar and the
Emperor before the galaxy falls into total dismay.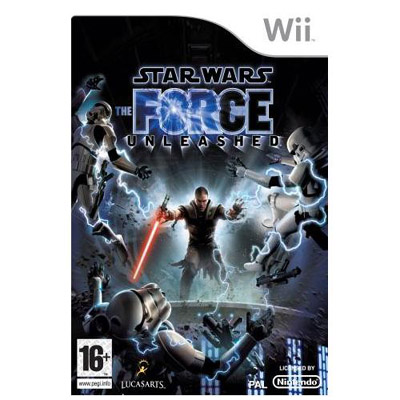 As you would expect from a game of this calibre from the team
at Lucas Arts the graphics are amazing to say the least and
offers one of the smoothest gaming experiences ever seen.
It is also extremely good in regards of game play as it is highly
entertaining and challenging and for this reason Games99 have
chosen to award it a rating of 10/10.
Official Star Wars The Force Website