Wii Pac Man Party sees the return of one of the worlds most iconic
and successful arcade style games which has been entertaining
gamers for as long as we can remember.
The game once again takes you on a journey into the world of
the Pac Man where he and his friends are attempting to free
the land of the evil tyrant who has taken control of it.
The game requires players to use all their skills to guide
the Pac Man through many dangerous levels whilst ensuring
the survival and safety of his team.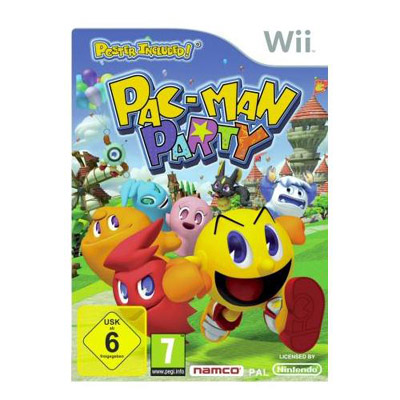 If you have ever played previous versions of this game then
you will immediately notice just how good this game is
when compared to previous editions as it is far the best
we have ever seen from this series.
The graphics have been much improved and this and the
extremely exciting and addictive game play is why we
at Games99 just had to award this game with a rating
of 9/10.
Official Pac Man Party Website