Wii Driver Parallel Lines is the third instalment of one of the most
successful racing car series of all time and this new edition has
not only improved this games reputation but also drawn thousands
more gamers to its midst.
The multi award winning games development team at Ubisoft bring
this game to you which offers all new levels and race courses as
well as many new cars to choose from which can all be improved
over time at your garages.
Players will find that the game is much more challenging than
previous editions with many more hazards as well as much improved
A.I drivers to mount a serious challenge to you.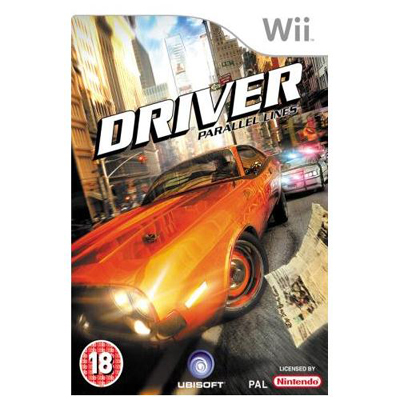 The team at Ubisoft have done an incredible job in making the
graphical content of this game to be much smoother running and
visually stunning and this makes the game what it is.
On the game play front we need not say anything as we at Games99
expect you know what to expect from these games and hence we
have given the game a rating of 8/10.
Official Driver Parallel Lines Website