Wii Excite Truck is the all new and extremely exciting monster
truck racing game that has been critically acclaimed as one of
the best games from this genre of all time.
The game allows players to feel the cut and thrust of one of
the worlds most dangerous but exciting racing sports and
offers a unique insight into the way this great sport works.
Players will be required to use all their skills and know
how to compete in the toughest competition around as they
battle it out with some of the worlds premier drivers as
they search for the title of worlds number one.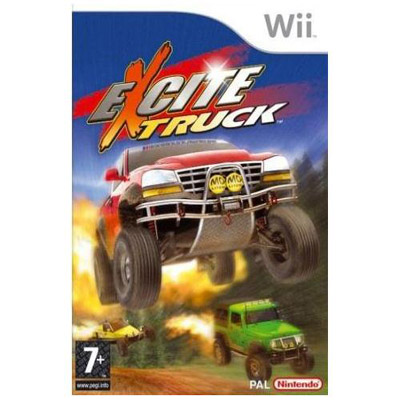 If you are a fan of the racing genre then we are sure you
will absolutely love this game as it offers a whole new
perspective on the sport which is thoroughly enjoyable
throughout.
The graphics and game play are quite superb and you can see
there has been great work done in these areas and due to its
success we at Games99 have chosen to award this top title
with a rating of 10/10.