Wii Monster Jam is the all new action packed monster truck racing
game that has taken the world by storm ever since it was first
unleashed onto the gaming world.
The game throws players into one of the most hostile sports
on the planet as they attempt to wrestle the world monster
truck championship from the current champions hands.
Players will need to use all their skills and know how
to drive their way all the way to the title where they
can then say they are the best driver on the planet.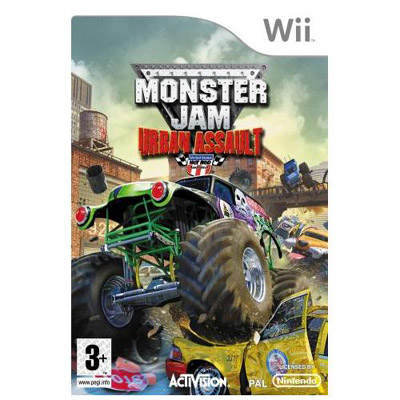 If you are a fan of big trucks then this game will be
right up your street as it offers you an insight into
one of the most action packed sports in history.
Graphics and game play and brilliant as you would expect
from a game created by Activision and this is why we here at
Games99 have awarded this game a rating of 10/10.