Wii Sonic Sega Allstars is the racing game that everyone has been
talking about as it is filled with fast paced action that will be
sure to have you on the edge of your seats for hours at a time.
The game sees the return of Sonic and his friends as they take to
the race track in one of the most exciting racing competitions you
will ever see.
Players will be able to guide a multitude of SEGA characters into
battle against Dr Robotniks evil misdooers as you try to wrestle
the title from them in this epic racing game.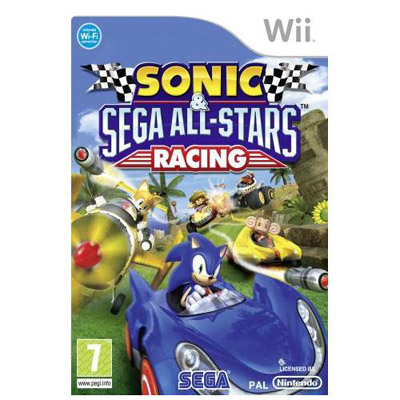 The game itself benefits greatly from the all new graphics engine
that has been used as the visuals are now pin point in quality
and by far the best we have seen within this series.
When it comes to game play you will find it hard to get any better
and for this reason our team at games99 have no other choice but
to award this game a brilliant 10/10 rating.
Official Sega Sonic Allstars Website