Wii Conduit 2 is the first person shooter game that everyone has
been talking about and it has been hailed as possibly the best
shooter game ever to grace a gaming console.
This all new edition of the extremely popular and multi award
winning game from the team at Sega thrusts players into a
chaotic battle between humans and aliens where the human race
faces its own destruction of they cannot defeat the invading
enemies before they take over the planet.
Players will need to blast their way through many dangerous
levels on their way to hunting down the head alien and taking
him and his evil allies out.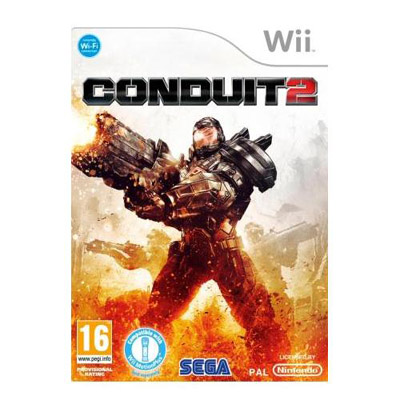 Seeing as we have played the previous edition extensively
over the past year we were immediately impressed by the way
this title has been improved as it is now far better than
we could have possibly imagined.
The game benefits from a whole new graphics and game play
engine which makes this game so much better it is unreal
and this is why Games99 have awarded this top title with
a brilliant rating of 10/10.