PS3 Back To The Future sees one of the worlds most popular and
iconic movie based games finally land on your gaming console
and we can assure you now that it has been well worth the wait
as the game is immense.
The team at Deep Silver Games have done a remarkable job in
transferring this exceptional title into a video game as it
offers you some of the most entertaining fun we have ever
seen in a video game.
This game require players to guide the Doc and Marty through
many different variations in time as they attempt to stop
the evil Biff from changing history.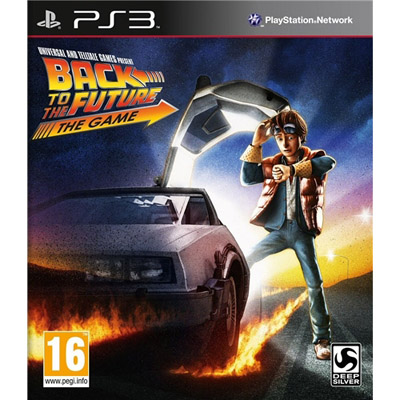 This game is truly exceptional from start to finish as it
provides a very challenging story line as well as some of
the most detailed graphics we have seen in any adventure
based video game.
It also has great game play which will be sure to have
you engrossed for hours on end and after long deliberation
our team here at Games99 have chosen to award this title
with a rating of 10/10.
Official Back To The Future Website