PS3 Infamous 2 sees the second edition of this global franchise
finally released onto the market and this game has now become one
of the most popular games of all time.
The game itself takes you on a magical adventure across some of
the most breathtaking locations on the planet as you attempt
to reach empire city to help your friends.
In the game you will find many challenges which will test every
bit of your nerve and resolve and you will need to be on the top
of your game if you are to do well and complete the game.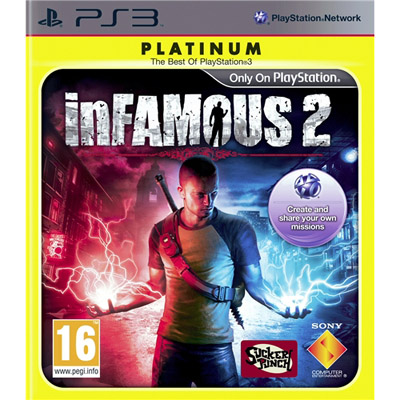 The game itself is ok graphically but could have been made much
better but it is still very enjoyable for gamers as the concept
more than makes up for its lack in visual quality.
In regards of game play it is much better and highly addictive
once you start so with all this added together we at Games99
have chosen to award this game a rating of 6/10.