PS3 The Shoot is an all new and extremely interesting game which
thrusts players into a crazy movie based world where they must
participate in various action roles within the film.
Players will find that they have to fulfil a wide variety of
roles from many different genres of films such as comedies,
horrors, action films and westerns.
The game allows you to enjoy many different concepts along
the way which have the effect of making the game thoroughly
enjoyable throughout and we are sure you will love it.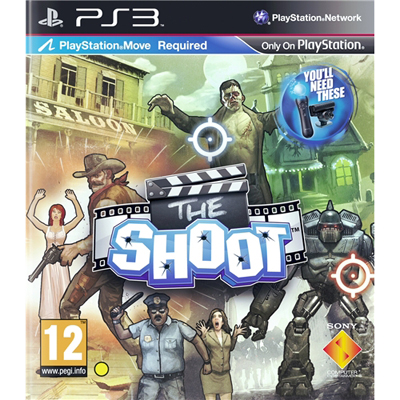 The game makes use of its brilliant graphical content
perfectly and as they are so good it makes the realism of the
game come to life before your eyes.
We here at Games99 have played this game for countless hours
and have enjoyed every second of it and we cannot recommend it
enough to all you gaming fans out there and this is why we have
rated this game 8/10.