PS3 Fight Night Round 4 is the forth edition of the game that has
changed the way we play boxing based video games over the past
few years.
The game once again thrusts players into the competitive and hard
work world of the professional boxing circuit where gamers must
lead their boxers all the way to the coveted world heavyweight
championship belt.
Players will be required to train their boxers all the way from
the start as well as choosing opponents and doing publicity for
their boxers and this will take all your skills to do this
successfully.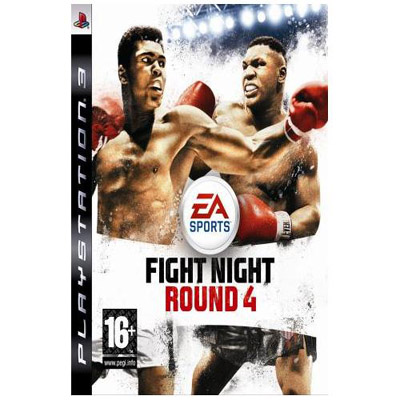 if you are a fan of boxing games then you will be sure to
absolutely love this new edition of the game as it offers the
best graphics we have ever seen in a boxing game as you would
expect from a game created by EA Sports.
They have also made the game play much more simplistic and
free flowing which has made the game much better overall and
this is why it has a rating of 10/10 from the Games99 team.
Official Fight Night 4 Website