Xbox Call Of Duty 3 is the third instalment of one of the most
iconic video games of all time which has won countless awards
across the gaming world.
The game is set during world war 2 where the battle for
domination rages on with the allied forces each day falling
behind to the forces of the fuhrer.
Players must blast their way through countless enemies as
they attempt to lead their forces against their enemies and
ultimately to their freedom.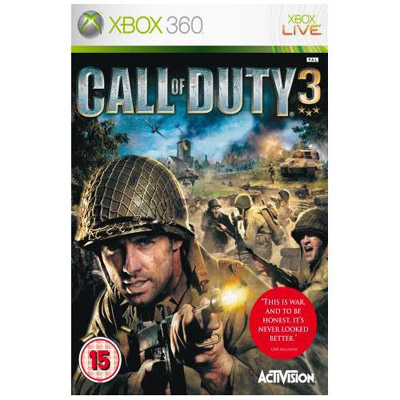 We have played many games of this kind over the years but
we just have to say none are as good as this game as
it is simply stunning from start to finish.
The game has innovative graphics that really do make the
game come to life and this coupled with the exciting
game play is why Games99 have given this title a rating
of 10/10.
Official call Of Duty 3 Website