Xbox Fable 3 is the must have game of the summer for those of
you who love the action adventure game genre as it offers the
gamer one of the most engrossing story lines of any game we
have seen to date.
This all new third edition of the series provides all new
missions and tasks for the gamer to complete on their way
to freeing the land from the tyranny of the evil king.
Players will need to lead their forces against the king in
a series of blood thirsty battles in which they must succeed
or the land will fall into darkness forever.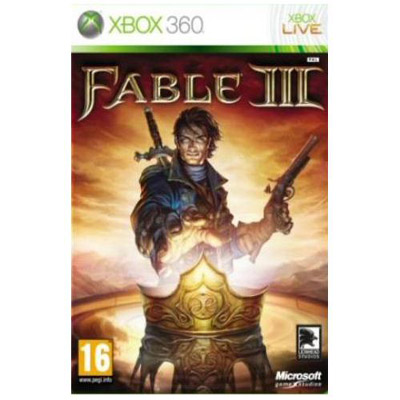 For those of you who have played the previous two editions
of the game this all new release will provide a whole new
challenge which is extremely addictive to say the least.
Graphics are immense and so is the game play and we spent
many hours reviewing this title and have finally decided
it fully deserves the 8/10 rating Games99 have awarded it.