PC Taito Legends is the ultimate collection of arcade based games
that have been providing gamers all over the world with fun and
entertainment for many years.
This collection contains twenty nine of the finest video games
of all time and are now available on one single disc.
Some of the great games that are included in this release are
bubble booble, colony 7, gladiator, operation wolf, tokio,
space invaders and many more so there really is something for
everyone.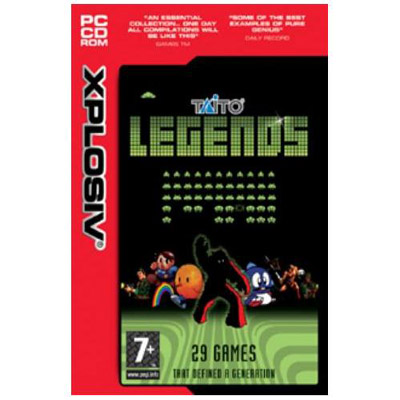 The graphics within these great games have been improved
considerably since the original releases hit our consoles
and they are now so much clearer it makes the games much
more enjoyable and fun to play.
Each game offers so much fun and excitement that after great
deliberation we here at Games99 have no other choice but to
award this game a rating of 8/10.
Official Taito Legends Website
Sale

PC Taito Legends 2 is jam packed with some of the most exciting
and entertaining arcade games of all time which are back for
another run in the big time.
This disc contains many of the world most iconic arcade games
of all time which have been thrilling gamers for more
than three decades.
This game includes titles such as space invaders, rastan 2,
puzzle bobble, darius gaiden and many more classic and
highly addictive games.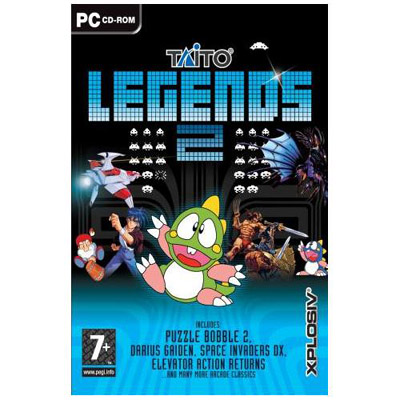 As we were lucky enough to experience these games the first
time around we thought who better to give you an honest
review of the games and this we have done.
The games are simply brilliant and we enjoyed them as
much this time as we did the first and for this reason
we have awarded this title with a rating of 9/10.
Official Taito Legends 2 Website
Sale