PC Burn Out Paradise is the long awaited driving game that many
of the worlds leading games critics are calling the best racing
based game of all time.
The game which has been created by the multi award winning team
at the iconic EA Games sees players thrust into the all out
warring world of the professional race driver.
Players will need to lead their team all the way to the
championship title and will be able to make use of some of the
most modern and classic motor vehicles ever to be created.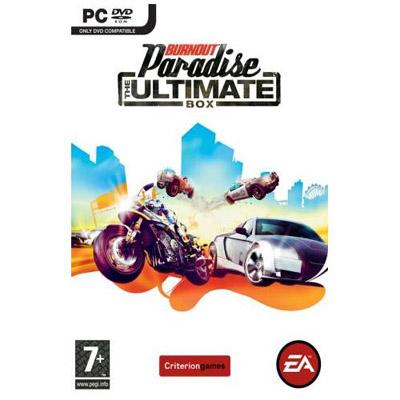 If you are a fan of the racing genre then you will be sure
to love this game with all your heart as it is completely
mesmerizing right from the word go.
The game has incredible graphics also which really do depict
the game perfectly and this coupled with the innovative
game play is why Games99 have awarded this title a rating
of 8/10.
Official Burnout Paradise Website