PC Colin McRae Dirt 2 is the second edition of one of the worlds
most popular and successful racing game franchises which have had
exceptional success since the game was first released a few years
back.
This excellent game from Codemasters allows players to feel the
heat of being a world championship rally driver where they will
need to be at their very best if they are to fend off the
challenge of some of the worlds best drivers.
The game allows players to participate in a wide variety of race
tracks and courses as well as being able to buy and upgrade their
very own vehicles as they attempt to be crowned champion.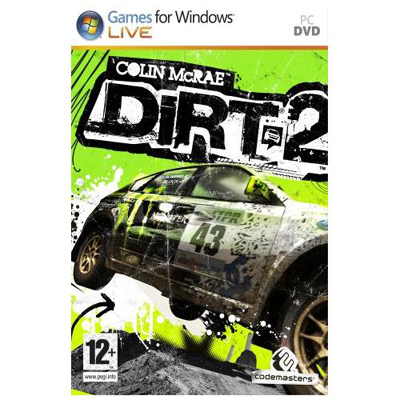 This exceptionally good game has everything you would expect from
a racing game and much more and will be sure to have you and your
friends glued to the screen for hours on end.
The games graphics and game play again are superb and offer you
hours of endless fun and entertainment and this is why the Games99
team have awarded this title with a rating of 9/10.
You can find this games official website at :