PC Far Cry 2 is the second instalment of one of the hottest first
person shooter games of all time which has been the winner of
countless awards along the way from leading video games critics.
The team at the iconic Ubisoft have made this game in the best
way it could have possibly been and it now offers so much more
than the original game did for gamers.
Players will be able to fight across a multitude of landscapes
and settings in both the story mode and also the innovative
online multi player mode which has been so popular among gamers
all over the world.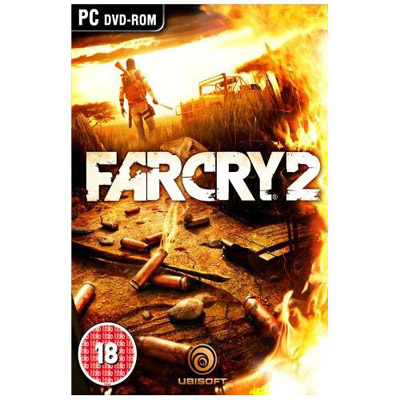 This game is truly remarkable to say the least and remains one
of the most played games of all time as it has stunning graphics
and game play which offers the gamer the best experience they
could have wished for.
Our dedicated team here at Games99 absolutely love this game
as it has provided us with countless hours of fun and
excitement and for this we are very grateful so we have
awarded it a rating of 10/10.