PC Shiver Vanishing Hitchhiker is an all new and extremely
interesting video game from the team at Focus Games which
has received many rave reviews from leading video games
critics from all over the world.
The game itself sees a young hitchhiker come across a
remote town which is haunted by the memories of mass
murder.
Players must attempt to solve the mystery of the murders
and find the culprit which may seem easy enough but you
will need to be on the top of your game if you are to do
so.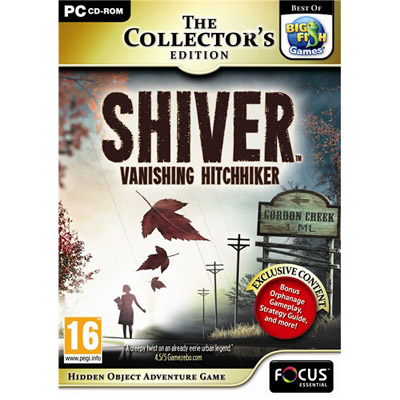 This game has some of the very best graphical content
we have ever seen and is completely mesmerizing from
the moment you get started and highly addictive.
The game play again is exceptional to say the least
and this is why we at Games99 feel it is more than
worth the 10/10 rating we have bestowed upon it.
Official Shiver Vanishing Hitchhiker Website