PC Star Wars Old Republic sees fans of the star wars series treated
to a truly remarkable sequel as this game offers gamers so much
more than any other game from the series and this has earned it
many great reviews from some of the worlds top gaming critics.
The game allows players to jump into the middle of the battle
between the freedom fighters and the galactic empire as once
again you will need to be at the top of your game to ensure
yourself and your friends can survive the encounter.
The game has been created beautifully by EA Games and offers
the gamer a wide variety of levels and combat zones for gamers to
enjoy and enjoy it we are sure you will.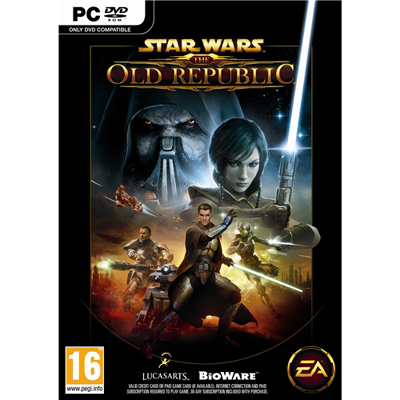 The game makes use of the brilliant graphics engine which EA
Games have incorporated into the game and this runs as smooth
as you would expect from a leading development company like
this.
It is also very good in regards of game play and provided us at
Games99 with many hours of fun and excitement and due to this
we have awarded this game with a rating of 8/10.
Official Star Wars Old Republic Website