PC Worms World Party is a revolutionary new game from the
worms series of games and right from the off this great new
game does not fail to impress in any way, shape or form.
The game is set where players must lead their teams of
slimy worms across many different levels whilst keeping as
many of them alive as they possible can.
the levels are littered with hazards and dangers which you
will need to face with skill and determination if you are
to progress in the game.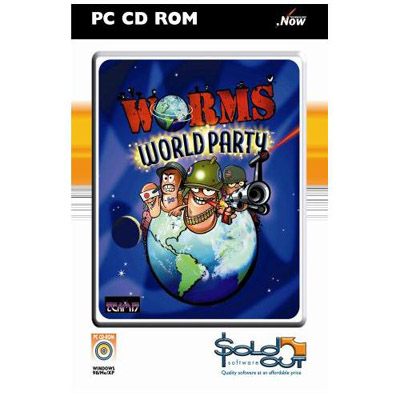 For those of you who have played the previous worms games
the all new graphics engine will be quite a surprise for
you as it greatly improves on previous editions which
makes the game so much better and more enjoyable.
The game play of the game is where it is at its best as
it is completely captivating to say the least and this
is the reason we here at Games99 have given it a rating
of 7/10.
Official Worms World Party Website