Ipad Metalstorm Wingman is the ultimate flight simulation game
for mobile devices as it offers the user one of the most
realistic gaming experiences of all time.
The game allows players to feel the thrust of real life air
combat as you are faced with countless levels of mixed
difficulty as you attempt to free the skies from opposing
enemy forces.
The game is highly entertaining and one of the best of its
kind of the genre and offers many different game modes for
gamers to get stuck into.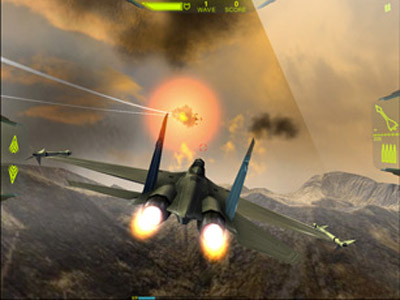 When it comes to graphics this game is in a league of its own
as it offers one of the most highly detailed and crystal clear
graphical experiences we have seen.
The game play is also fantastic and rightly earns this
excellent title a quality rating of 9/10 from the team here
at Games99
Official Metalstorm Wingman Website