Ipad Real Racing 2 is the mobile game that everyone is talking
about and it has become so popular that it has now been
nominated for many prestigious awards from across the gaming
world.
The game offers the gamer the chance to participate in a wide
variety of street racing challenges using a whole new host of
super fast cars.
Players can design and supe up their cars using the built in
features of the game so you can drive your very own customized
cars across all levels.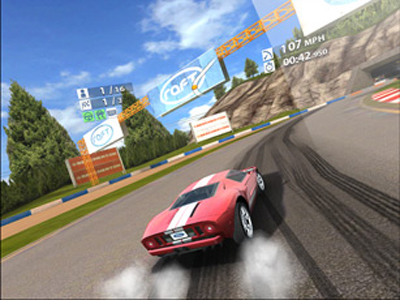 This game makes use of its excellent graphics perfectly as
you are faced with highly challenging courses which will take
all your skills to win as you are challenged by some of the
most skilled drivers around.
This game is truly brilliant in the respect of game play and
this together with the great graphics earns this title a rating
of 8/10.
Official Real Racing 2 Website