Ipad Sky Gamblers is the all new mobile flight simulator that has
become a global phenomenon since it was first released onto the
market place.
This game allows players to experience the all out action of in
flight battle as you take the reigns of some of the most dreaded
and historical combat airplanes of all time.
The aim of the game is for players to complete a variety of
dangerous missions across many enemy territories as they battle
it out against countless foes as you attempt to drive them from
the skies.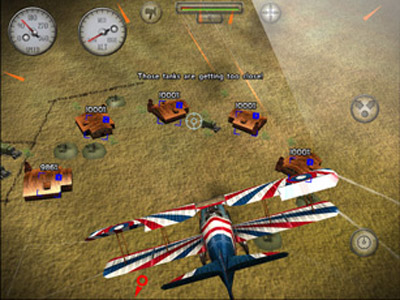 In general the perspective of mobile games is that they are less
than good in the way of graphics but this game defies them all
as it offers some of the best we have ever seen on any mobile
game.
It also has exceptional game play which is thoroughly enjoyable
from start to finish and this is why Games99 have given this
top title a rating of 7/10.