Wii Go Vacation is the all new and extremely exciting action game
from the multi award winning games developments team at the
iconic Namco Bandai games.
The game is set on Kawawii Island and requires players to try
and complete any of the fifty levels that are encased within
the game.
Players will need to complete all of these levels and achieve
the highest score possible within the given time frame if
they are to go down in history as the greatest player ever.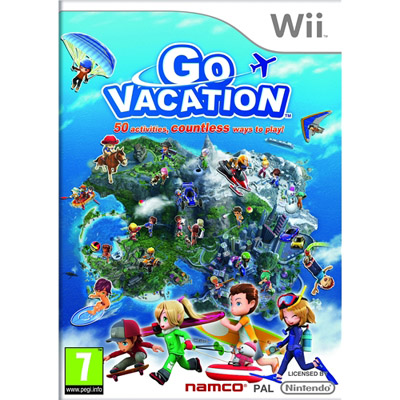 This all new game from Namco is incredible from start to finish
as it offers a brand new concept that is completely addictive
and thoroughly entertaining for all.
It also has great graphics that really do make the game come
to life and also brilliant game play so this is why Games99
have decided to award this game with a rating of 10/10.