This exceptional new Nintendo Wii Lego Batman 2 game is the
latest edition from the multi award winning video game
developing team at Nintendo.
This all new game takes you back to where it all began as you
follow the story once again of the caped crusader and his
sidekick Robin.
The game takes your hero on another breathtaking adventure
where he will be required to defeat his arch enemies  as he
attempts to save the city of Gotham from total chaos.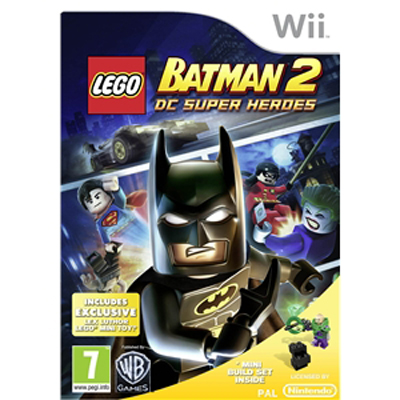 This game is by far one of the best we have ever played from this
gaming series as it is highly entertaining throughout and great
fun.
The graphics are game play of the game are simply superb and
offer you the most visually stunning scenery you will find on
any video game.
You can find this games official website at :