Wii Lego Indiana Jones sees one of the most successful and popular
movies of all time finally makes its début on the Nintendo Wii and
the game does not fail to impress in any way, shape or form.
The game follows the story of Dr Jones as he finds himself faced
with many challenges as he searches for priceless artefacts which
have been lost for hundreds of years.
Players must guide Dr Jones through a host of difficult levels
whilst ensuring that he does not fall foul of any of the traps
which have been left to stop tomb robbers.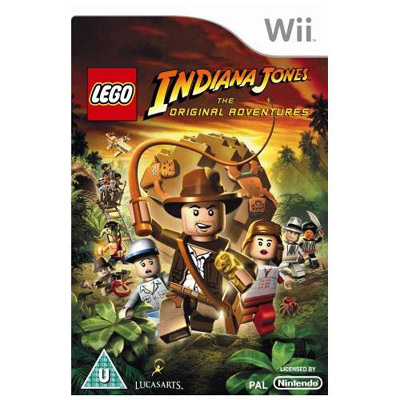 The game itself is fantastic which is just what you would expect
from the innovative team at Lego and has some of the best graphics
we have ever seen on a game from this series.
In regards of game play the game is again brilliant in every way
and offers the gamer countless ours of endless fun and excitement
and for this reason our team at Games99 have awarded this title
a rating of 9/10.
Official Lego Indiana Jones Website