Wii Epic Mickey from the world renowned team at Disney is one
of this years most highly anticipated animation based games
and has seen a great response from gamer ever since it was
first released.
The game follows the adventures of Mickey Mouse as he
wanders through a diabolical wasteland in search of his
friends who desperately need him to help them with a growing
problem.
As you would expect from a Disney game this title is filled to
the rafters with fun and excitement and will be sure to have you
and your friends captivated for hours on end.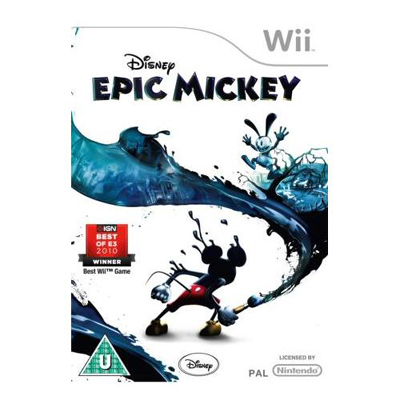 This game has great graphics that really do put the finish on
some wonderful animations from the Disney team and you will
experience these characters like never before within this
great title.
We here at Games99 have played many hours on this game and we
can honestly say we have enjoyed every single minute of it so
we award this game a rating of 9/10.