Wii Rabbids Go Home sees the return of one of the most popular
and entertaining video games of all time in this all new edition
of this wonderful series.
This game sees the Rabbids attempting to get to the moon in the
quickest time possible before their infallible plan falls to
pieces before there very eyes.
Gamers will need to lead the Rabbids through many different
tasks on the way to achieving their goal which will require
great skill if you are to help them.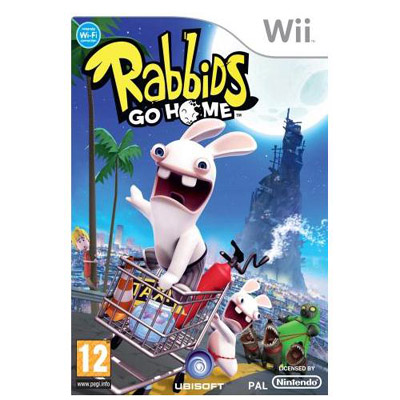 Having played the previous edition of this series we were
immediately impressed by just how much the game has been
improved as it is far superior to the previous games in
every single way.
The graphics are much better and so is the game play and
after many hours playing this title we here at Games99 are
more than happy to award this title with a 9/10 rating.
Official Rabbids Go Home Website