Wii Arcade Zone sees the arcade game transformed and revamped
just for you so that you can once again experience some of
the best and most popular arcade based games of all timer from
the luxury of your own home.
The game which has been created by Activision gives players
the opportunity to play some of the most well known and
loved arcade games of all time and includes a host of well
known and award winning titles.
The game itself includes many great titles within it such as
freeway, megamania, kaboom, atlantis and many more so there
literally is something for everyone and we are sure if you
love arcade games then this title is for you.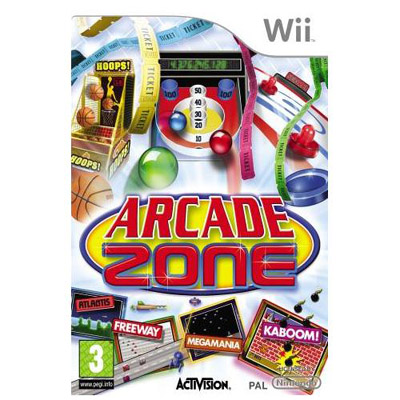 We here at Games99 have spent hours on end reviewing this
game and love everything about it from its jaw dropping
graphics to its innovative game play and have found it to be
just perfect in every way.
The graphics are great and so is the game play and for this
reason we here at Games99 have no other choice but to award
this great title with a rating of 10/10.