Wii Ballistic Beans is the latest release from the Jelly Bean series of
games and has been received with open arms from gamers all over the
world.
This excellent arcade based game gives you the chance to join all
your Jelly Bean friends in one of their most sensational
adventures to date where you must lead them through many levels
of mixed difficulty.
The game is excellent right from the off and provides a stern challenge
for any level of gamers and is highly addictive to say the least and
this is why we feel gamers absolutely love this one.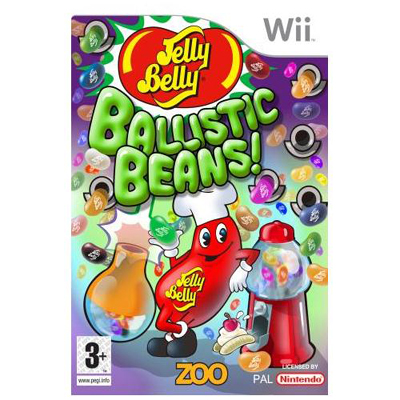 The game has brilliant graphics throughout and give a visually stunning
array of backdrops and landscapes to play in and the high definition
settings really do make this great game come to life.
We here at Games99 have found this game to be simply superb and
for this reason we have no other option but to award this
exceptional game with a rating of 8/10 for quality and value.
You can find this games official website at :